And on Labor Day, I . . . labored!
I cleaned out my closet! I filled two extra large trash bags with clothes that are too big! 😎 They are on their way to a worthwhile charity.
Wow. There is a lot more room in my closet now and I can actually see clearly what clothes are hanging on the rack.
I also found the bottom of the laundry pile. No kidding. I don't think I've seen it since . . . well, probably last Labor Day! I have laundered myself into a tizzy, but the laundry room has absolutely no baskets of clothes waiting to be washed, the hampers are empty, the bathroom cupboards are bulging with clean towels and linens. I'm surprised there wasn't a power outage, considering that the washer, dryer, dishwasher and air conditioner have been using up the kilowatts all day long.
In the process of taking a serious inventory of my clothing, I realized something: I hate virtually my entire wardrobe.
As I was pulling clothes out of my closet and trying them on, BigBob would walk by periodically and just shake his head. A couple of times I called him into the bedroom and asked his opinion. He just stood there looking at me, dumbfounded. It was his "What? Are you kidding me?" look. At one point, he got exasperated with me, threw up his hands and said, "Give it all away and start over." Then he mumbled some words I refuse to type here, stomped off to the family room, turned on the television, and proceeded to yell at Dale Earnhardt, Jr. about his driving.
I found myself asking the same question repeatedly: "What was I thinking when I bought this?" Over and over, I lobbed clothing into those bags, saying, "Good riddance!" Of course, the reason I purchased them is the same reason that every woman who is struggling with her weight buys the clothes she does: They fit. There are many items of clothing in those bags — and still more hanging in my closet — that I can honestly say I only purchased because I needed to buy something to wear and they at least fit properly (at the time). The selection of large size clothing, especially items suitable for business, is extremely limited. So as a woman of a certain size, you learn to accept what is available, compromising style and individual expression for fit and, all too often, comfort.I have purchased my clothing — all clothing, including shoes and undergarments — online exclusively for several years now.I've never really enjoyed shopping, especially for clothing. But ordering online and having clothes delivered also spares one from the exhausting and frustrating experience of taking clothing into a fitting room — and then bringing it right back out when it doesn't fit. It spares you from the stares, tongue clucking and generalized disapproval of the size 2 clerks that major department stores invariably station in the "Women's" (Don't you love that name?) department.Once I figured out what size to order, I just visited the same websites repeatedly, ordering the newest version of whatever I bought last time.
To some extent, that approach has served me well because my professional clothing does tend to be formulaic and uniform-like. After all, there is only so much excitement you can build into basic black, gray and navy blue suits.
But there sure are some beautiful blouses and sweaters than can be worn with them, not to mention accessories.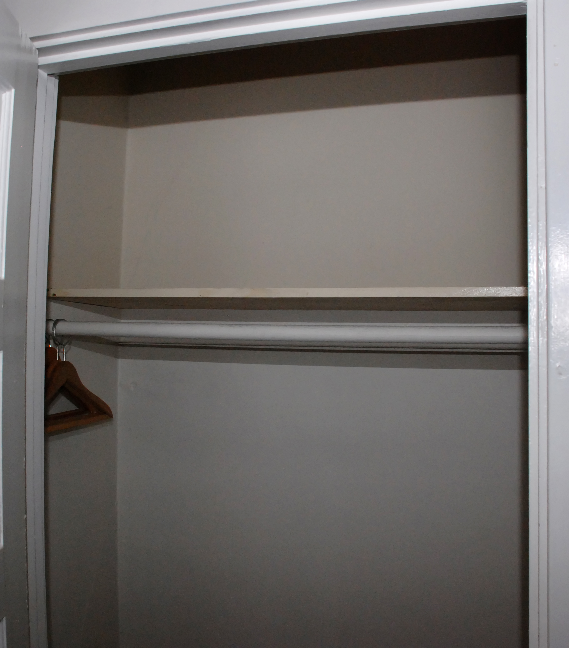 It will still be quite warm here in Northern California until at least October 1. Even though I hate virtually all of the clothing that remains in my closet tonight, it will serve me until then. That is my target date for taking stock again, with emphasis on fall and winter items. And hopefully, my summer clothing items will all be too large by then and I will be able to fill up a couple more large bags, leaving me nothing for next spring and summer.
Guess that would mean I'd just have to break down and shop. 😯 I hope that by then I will be able to actually enjoy it.